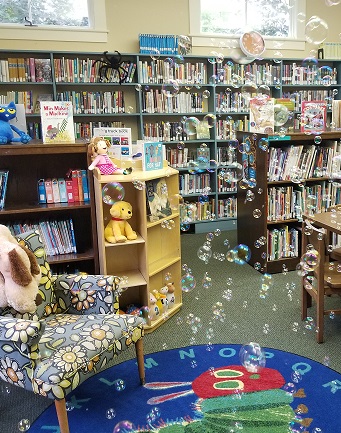 Pomfret Public Library hosts story time at 10:30 am on Tuesday and Thursday nearly every week. Each session includes songs, stories, crafts, games, and wraps up with dancing in a bubble shower! Families are welcome at either group, but the Tuesday session is geared towards the cognitive needs and motor skills of the PreK 3-5 year old, while the Thursday group is designed for the shorter attention spans of toddlers. 
We all also have a Family Story Time one Saturday morning each month. 
You don't need to register. Check the library calendar to verify that we're meeting and drop-in whenever you can!