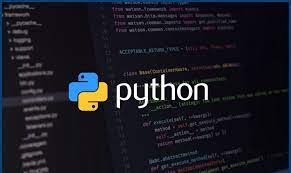 Intermediate Coding: Python
Wednesdays at 4:30, 10/12, 10/19, 10/26, 11/2, 11/9, & 11/16
Instructor: Derek Smith
Registration
Intermediate Python: Teaches the basics of python to students with some prior experience with coding. With this class,  my aim is to give students the skills to create intricate python programs and arm them with the coding intuition to learn beyond what is taught in the class, setting them up for success in the field of computer science. It will loosely follow the first ¼ of CS50 (Harvard's intro computer science class) as I find the structure teaches the concepts in an intuitive order and is easy to learn at any age (I took it in 7th grade). Students should bring a computer and have some basic prior coding knowledge or experience (if they can use scratch or any coding language to a basic degree they should be all set). Students will leave the class with the skill to create programs in python of intermediate complexity and groundwork to learn more of any language they choose.
Target audience: grades 5th-9th. 
Call or email Heather if you have any questions about the course. Bringing your own laptop is advised, or you can reserve a library laptop by emailing Heather at [email protected]
Registration