Could you be the first
Pomfret Poet Laureate?
Who isn't fascinated by Amanda Gorman, the National Poet Laureate whose poetry reading at the Presidential Inauguration launched her into stardom? We can't promise you a spot at the Super Bowl or on the cover of Vogue, but if you've been honing your poetry writing and reading chops, then the Pomfret Board of Selectmen and Pomfret Public Library Board of Trustees want to offer you this opportunity to serve as the Pomfret Poet Laureate!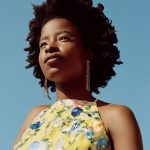 Duties may include (but are not limited to) the following:
Work with Library Staff and Board of Trustees to implement a community outreach and education program that encourages the appreciation, writing, reading, and performance of poetry within the Town of Pomfret.
Encourage the writing, reading and performance of poetry through public poetry readings, workshops, lectures and/or presentations.
Foster a platform and opportunities for emerging young poets to present their works.
Commemorate the Town of Pomfret by composing poetry that speaks to, for, and of our Town.

Qualifications and requirements:
Excellence as evidenced by submitted poetry samples.
Excellence as evidenced by a history of publication, awards, honors, fellowships, etc.
A history of activity in the regional literary community through teachings, readings, publications, and/or public presentations.
The Pomfret Poet Laureate must have been a resident of Pomfret a minimum of one year and maintain Pomfret residency during his or her term.
Must be 18 years of age or above.

Nomination
Nominees may not be on Pomfret Commissions or Staff.
Self-nominations are encouraged.
If nominating someone else, please confirm the interest of the nominee prior to submission of their name.
Nominations should include

3-5

sample poems and a curriculum vitae of relevant experience, history of publication. etc. Please send to [email protected], or mail to Pomfret Public Library, PO Box 91, Pomfret, CT 06258.

Compensation and Term
The Poet Laureate shall serve a term of two years, with potential for one additional consecutive term, as recommended by the Board of Trustees.
Pomfret Poet Laureate is an honorary position, and the individual shall not receive any monetary compensation from the Library or Town. Poet Laureates are encouraged, however, to develop community initiatives that may enhance their eligibility for other grant opportunities.
Artists Respond Grants
Windham Arts Grant Opportunities
Please read the full Resolution from the Pomfret Board of Selectmen HERE