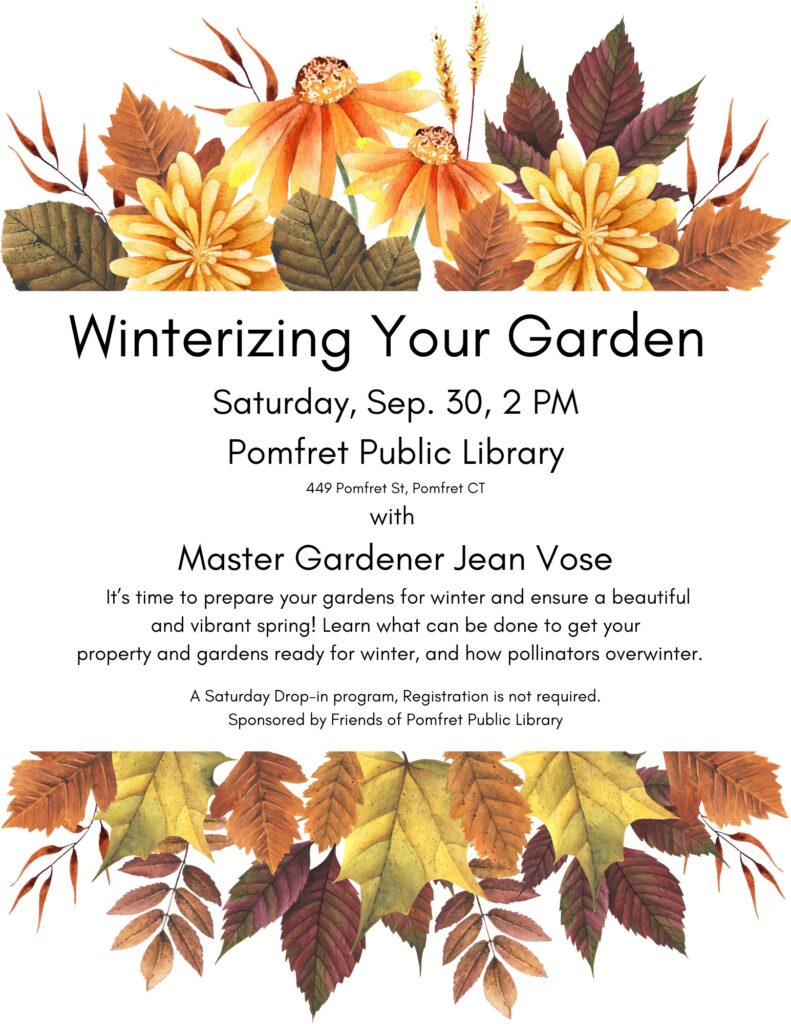 Winterizing Your Garden
Saturday, Sep. 30, 2 PM
After a bountiful season, it's time to prepare your gardens for winter—and ensure a beautiful and vibrant spring!  This program walks you through what can be done to get the property including gardens ready—learn about cleaning out the vegetable garden, protecting trees and shrubs, and how our pollinators overwinter.  
A Saturday Drop-in program, Registration is not required.
Speaker Jean Vose is a Master Gardener and certified horticulturist who relocated to Danielson from mid-coast Maine in 2022.  She spent the summer creating gardens to attract pollinators as well as the other beneficial creatures.  Her gardens feature flowers, vegetables, herbs, ornamental grasses, and shady spots.  Many of the plants traveled from her Maine gardens and are now happily enjoying the Connecticut area.
Sponsored by Friends of Pomfret Public Library