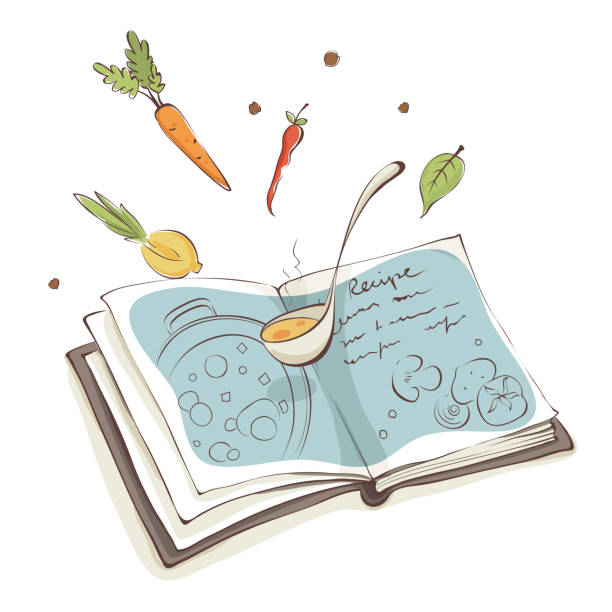 I don't know if it's true in all libraries, but in our library, we love a good cookbook. Cookbooks are some of the most popular books on our new nonfiction shelf and I pride myself on picking out the new additions each month (Hi, this is Kim by the way). Even if I don't end up trying any of the recipes, there is something about flipping through a cookbook that just gets me excited and inspired. 
Whether it's getting some new dinner ideas with Bare Minimum Dinners by Jenna Helwig or learning how to make the perfect loaf of sourdough with Artisan Sourdough Made Simple by Emilie Raffa, there's nothing quite like a fresh stack of cookbooks from the library. (Have you seen how expensive cookbooks can get?? Library is definitely the way to go)
This year Pomfret Library will be highlighting one cookbook each month. We have high hopes of actually trying some recipes too! Several copies will be available for you to bring home, try out, and report back. If you have a suggestion for a cookbook to highlight in the future, please let us know! For now, here's the list for 2022-2023.
September 2022 – My Kitchen Year by Ruth Reichl
October 2022 – Mastering the Art of French Cooking by Julia Child
November 2022 – Mooncakes and Milk Bread by Kristina Cho
December 2022 – The Snowy Cabin Cookbook by Jen Stevenson
January 2023 – The Year of Cozy by Adrianna Adarme
February 2023 – Simple Thai Food by Leela Punrayatabandhu
March 2023 – Pie Squared by Cathy Barrow
April 2023 – Healthyish by Lindsay Hunt
May 2023 – That Sounds So Good by Carla Lalli Music