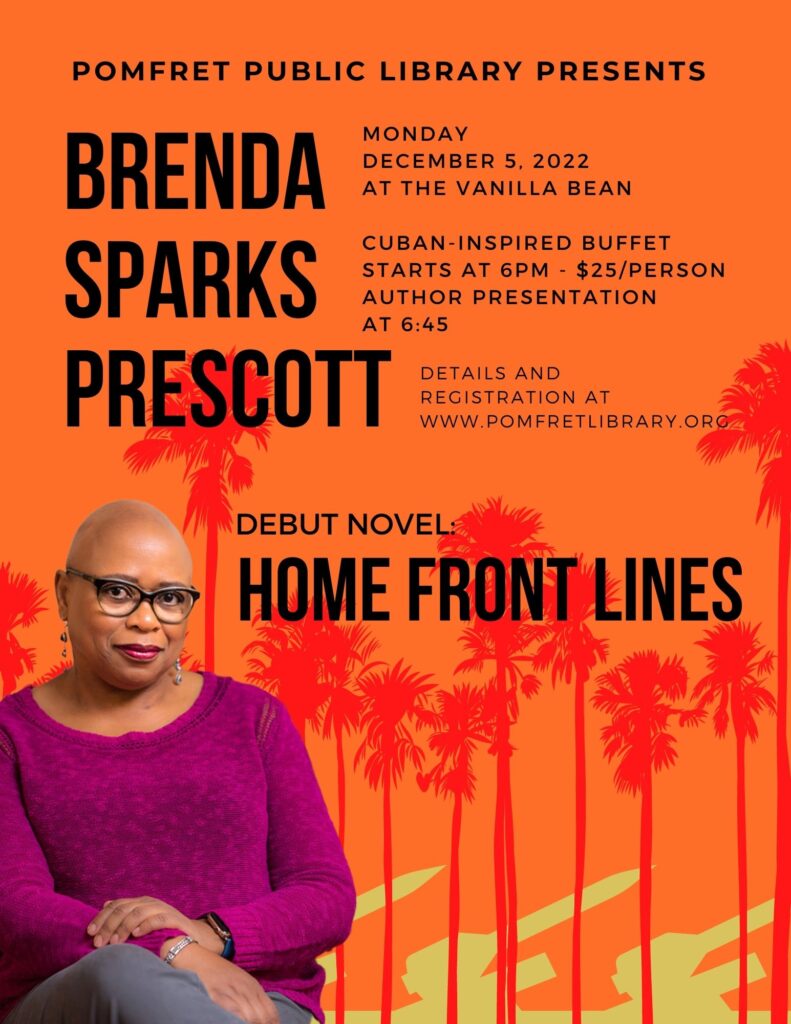 Author Presentation at The Vanilla Bean
Monday, December 5 at 6PM
REGISTER HERE
Join us at The Vanilla Bean on Monday, December 5th at 6pm for a delicious Cuban inspired buffet followed by a presentation by local author Brenda Sparks Prescott! 
Brenda's debut novel Home Front Lines centers on the Cuban missile crisis, specifically the strong and determined women trying to ensure the safety of their children. 
We have several copies of Home Front Lines available at the library if you'd like to read it before the event. 
The meal will be $25 per person. (You can also join us 6:45 for just the discussion portion of the evening)
Your registration reserves a spot for you!