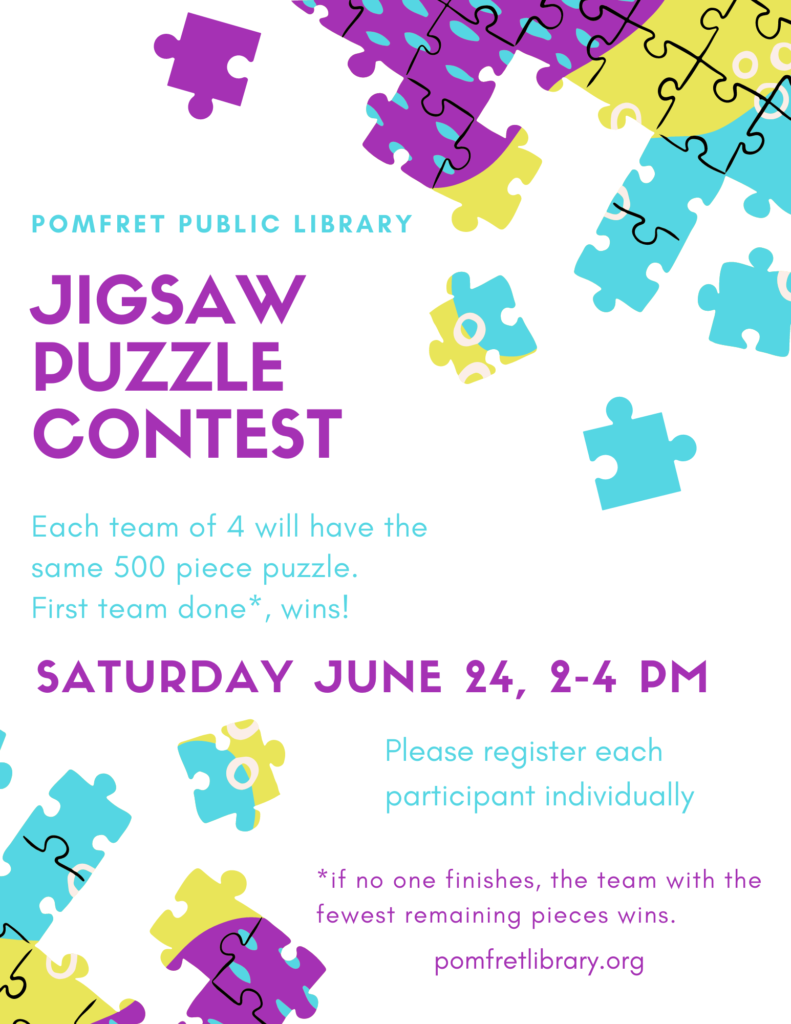 Jigsaw Puzzle Contest is back!
Saturday June 24, 2-4 PM
Each team of 4 participants will recieve the same 500 piece jigsaw puzzle. 
The first team to complete their puzzle wins our sincerest congratulations and of course, bragging rights. 

Please be sure to register each participant individually

Because of the nature of this event, all participants must be registered in order to play. 
Space is limited. 
Click here to register!