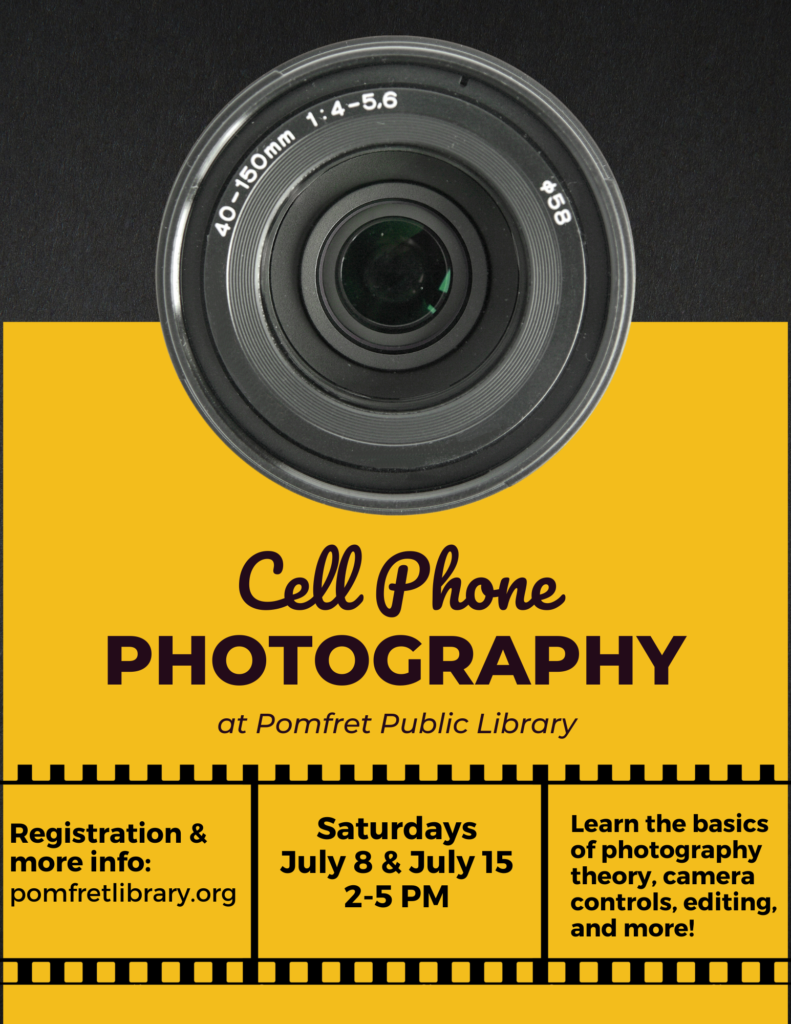 Cell Phone Photography
2 week series July 8 & 15 2-5 PM
Smartphone camera quality is improving constantly and rapidly. For many shooting situations, it's the perfect alternative for a sometimes heavy and unwieldy 35mm camera. And since most people carry a smartphone in their pocket or purse, they're almost guaranteed not to miss those great photo opportunities. 
This class is for those interested in producing high-quality images with their smartphone cameras. That means moving away from the Auto Mode, where control of the camera by the shooter is almost nonexistent, to the Manual or Shutter Priority Modes. Doing so lets the photographer be in full control of the camera. And that control will mean significantly improved pictures. 

This class will run for two consecutive weeks and the second class will build on concepts introduced in the first. Please only register if you plan to attend both sessions. 
Don't forget to bring your fully charged smartphone as well as any accessories you have, including the charger for your smartphone.