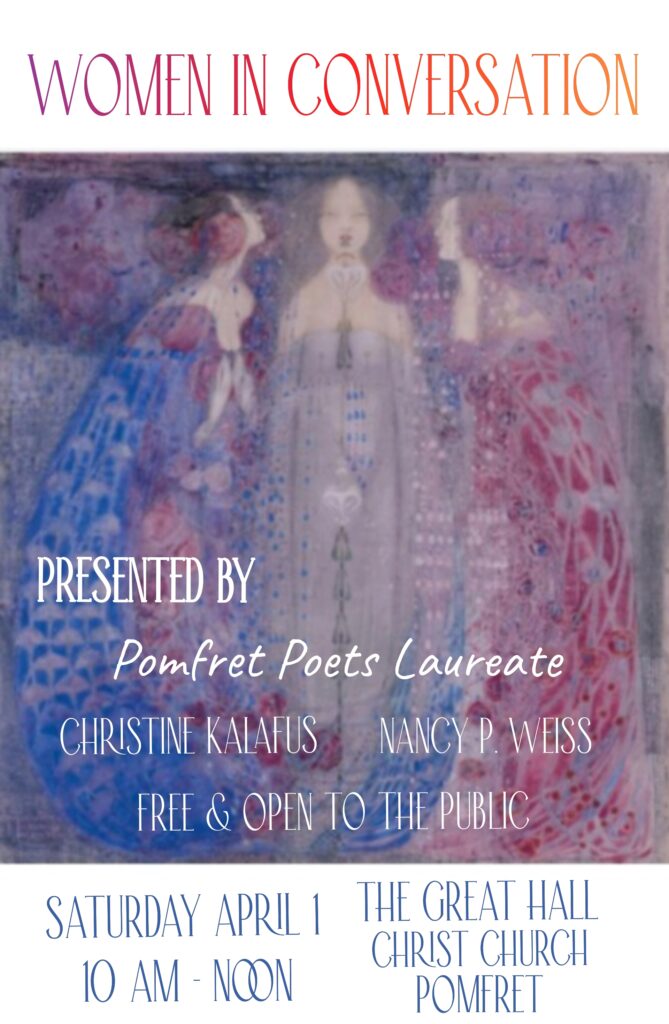 Women in Conversation
Saturday April 1, 2023
10 am – 12 noon
@ Christ Church
527 Pomfret St., Pomfret CT
Women in Conversation is a Pomfret Poets Laureate event that features women poets, prose writers, and singer-songwriters. Each woman will perform their work and share what inspires them. Q & A will follow.
Artists include:
Christine Kalafus
Nancy Weiss
Kala Farnham
Claudia Schmidt
Danielle Pieratti