Tails & Tales for Teens and Adults
Watership Down &  The New England Cottontail Project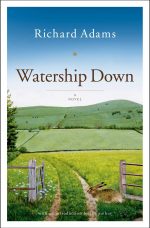 Watership Down by Richard Adams
Join Hazel and Fiver as they lead their band of rabbits to a new warren! This epic story of adventure, courage and survival was originally published in 1972, and has been adapted for film and TV.
Copies available at the library and on Hoopla.
Discussion July 8 @ 3:30
---
The New England Cottontail Project
Thur. July 22, 3:30 PM
REGISTRATION REQUIRED
Andrea Petrullo, New England Cottontail Technician with CT DEEP, will tell us all about the rare New England Cottontail, the only rabbit native to this region, and about the efforts to restore their habitat and reintroduce them. 
The Sixth Extinction & Endangered Ecosystems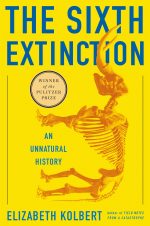 The Sixth Extinction by Elizabeth Kolbert
Author Elizabeth Kolbert explores the consequences of human activity in this unique blend of travel, history and science. Winner of the 2015 Pulitzer for General Nonfiction.
Copies available at the library.
Discussion August 5 @ 3:30
---
Endangered Ecosystems, Mystic Aquarium
Sat. July 31, 1:45 PM
REGISTRATION REQUIRED
From the barrier reefs of Australia to the polar ecosystems of the Arctic Circle, ocean habitats around the world are under extreme stress. Learn how climate change, pollution, habitat loss and human interaction may affect aquatic life globally, and will conclude by discussing the current projects underway to help recover these endangered ecosystems.
The Summer Reading Challenge!
Read books from at least six of our ten categories and enjoy your prize! TIP: Some books may count in more than one category! Pick up the Summer Reading Challenge form next time you're in the library.

Art Starts @ the Library! 
Playful Painting: Pets
At Home, or Wed. Open Studios June 30, July 7, 14, 21, and 28
10:30am – 12 noon
Check out one of our painting kits and learn to make whimsical watercolors of dogs, cats and other pets. You can use the kit at home or join us at our Wednesday morning Open Studios on the deck. Each kit includes: Playful Painting: Pets by Faye Moorhouse, paper, palette, gouache, and brushes.  Everything you need for hours of creative play!
Registration isn't required for the Open Studios, but it would help us with our planning…